Start for free.
Begin your 14-day free trial.
No credit card required.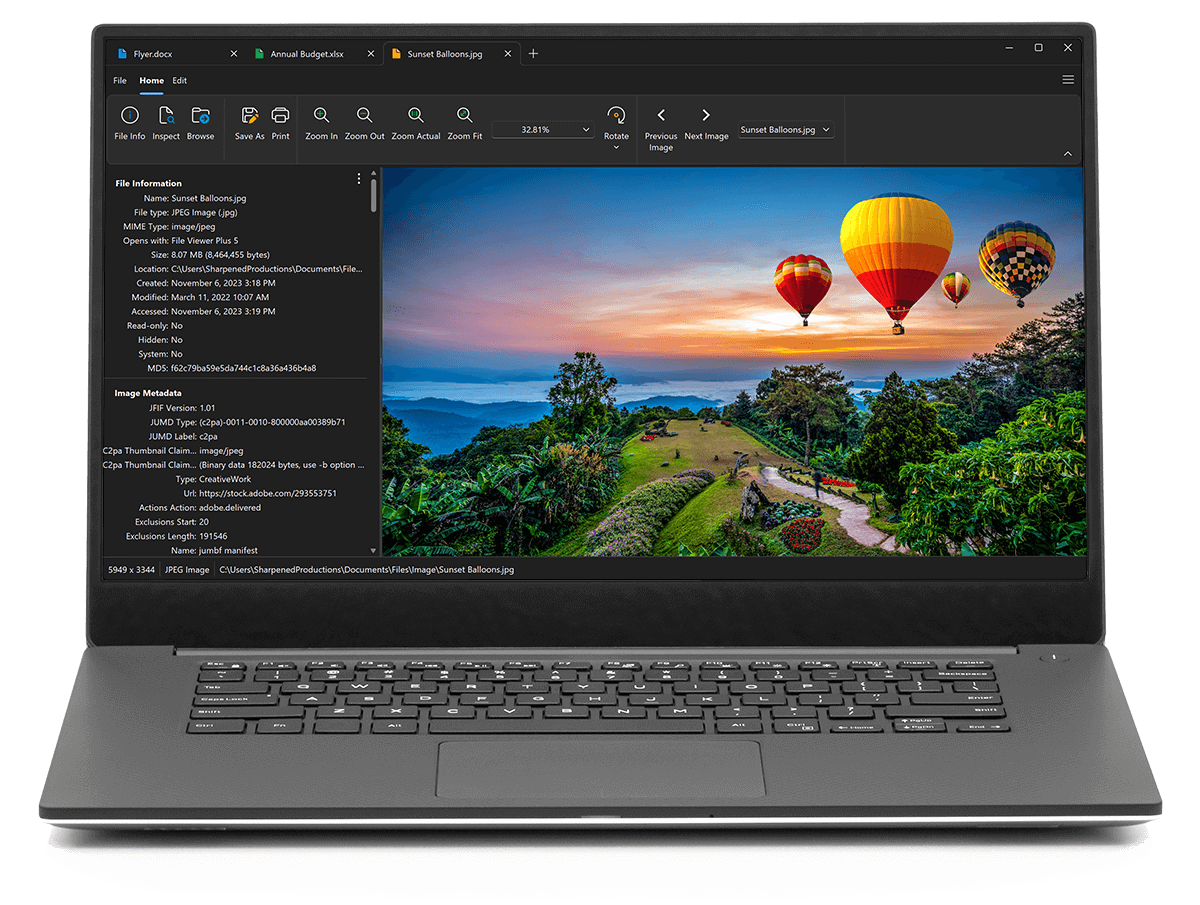 Version 5.0
112.4 MB | Released November 14, 2023
File Viewer Plus is an excellent program!
★★★★★
The best app ever made. Well done!
★★★★★
Great software! File Viewer Plus opened images of the X-rays my doctor sent me. I couldn't find another software that would open them.
★★★★★
Outstanding file converter! File Viewer Plus is easy to use and provides various helpful options. It gets my critical jobs done effectively and efficiently.
★★★★★
File Viewer Plus opens my documents right away. Love it!
★★★★★
Exceptional! File Viewer Plus manages to open everything that I encounter.
★★★★★
File Viewer Plus is excellent!
★★★★★
Great app! I love File Viewer Plus. It opens many file formats.
★★★★★
I tried to open some MOV files with another media viewer, but it was a total failure, no matter what I tried. So I opened File Viewer Plus, and it worked without a hitch!
★★★★★
I'm very happy with File Viewer Plus! It does exactly what I needed, letting me inspect all my files.
★★★★★
I needed to open old files that other software couldn't. File Viewer Plus did the trick!
★★★★★
I've been using File Viewer Plus for years. Love it!
★★★★★
File Viewer Plus is exactly what I wanted. I can now browse all my graphics files with one app!
★★★★★
Amazingly great! File Viewer Plus has not had a single issue since I started using it. What more could someone ask?
★★★★★
Great program! File Viewer Plus opens almost everything, especially EML files that are sometimes difficult to open.
★★★★★
Older Versions
File Viewer Plus 4
Windows 10, 8/8.1, 7 (SP1 or later)
Download
File Viewer Plus 3
Windows 10, 8/8.1, 7 (SP1 or later)
Download
File Viewer Plus 2
Windows 10, 8/8.1, 7, Vista, XP (SP3)
Download