Simplify your PC
Don't clutter your personal computer with dozens of applications. Avoid expensive subscriptions. Keep it simple with File Viewer Plus.
Try Free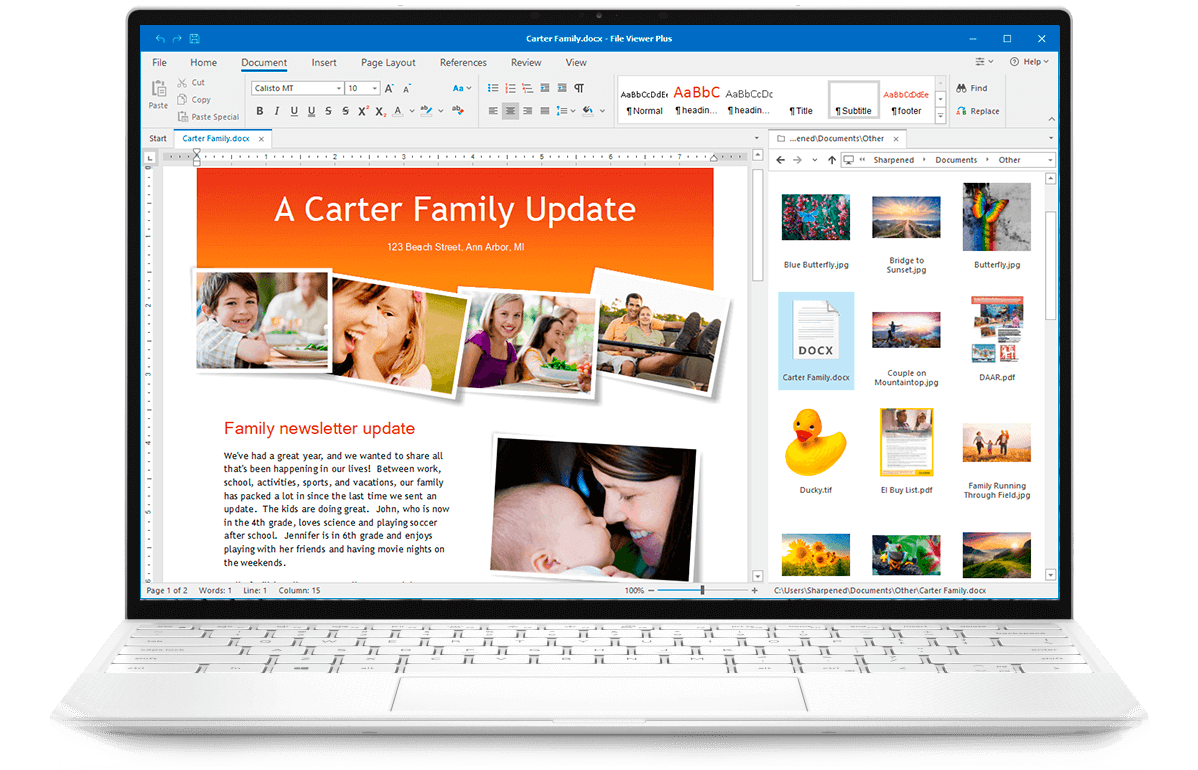 Reduce clutter and save disk space
File Viewer Plus is a single application that opens more than 400 file formats. Instead of downloading, installing, and buying a new application each time you need to view a file, try File Viewer Plus.
View all features →
The simple solution
File Viewer Plus is a universal file viewer that can take the place of dozens of other programs.
Fast and lightweight
The latest version of File Viewer Plus is designed to take up minimal disk space and is optimized for Windows 10 and 11.
Easy-to-use
It's easy to open documents, images, videos, and other files with with the drag-and-drop interface.
Cut costs and avoid subscriptions
Tired of paying subscriptions for software programs? File Viewer Plus 4 is a one-time purchase.
Get free minor-point updates without needing to pay an ongoing fee.