Open C files with File Viewer Plus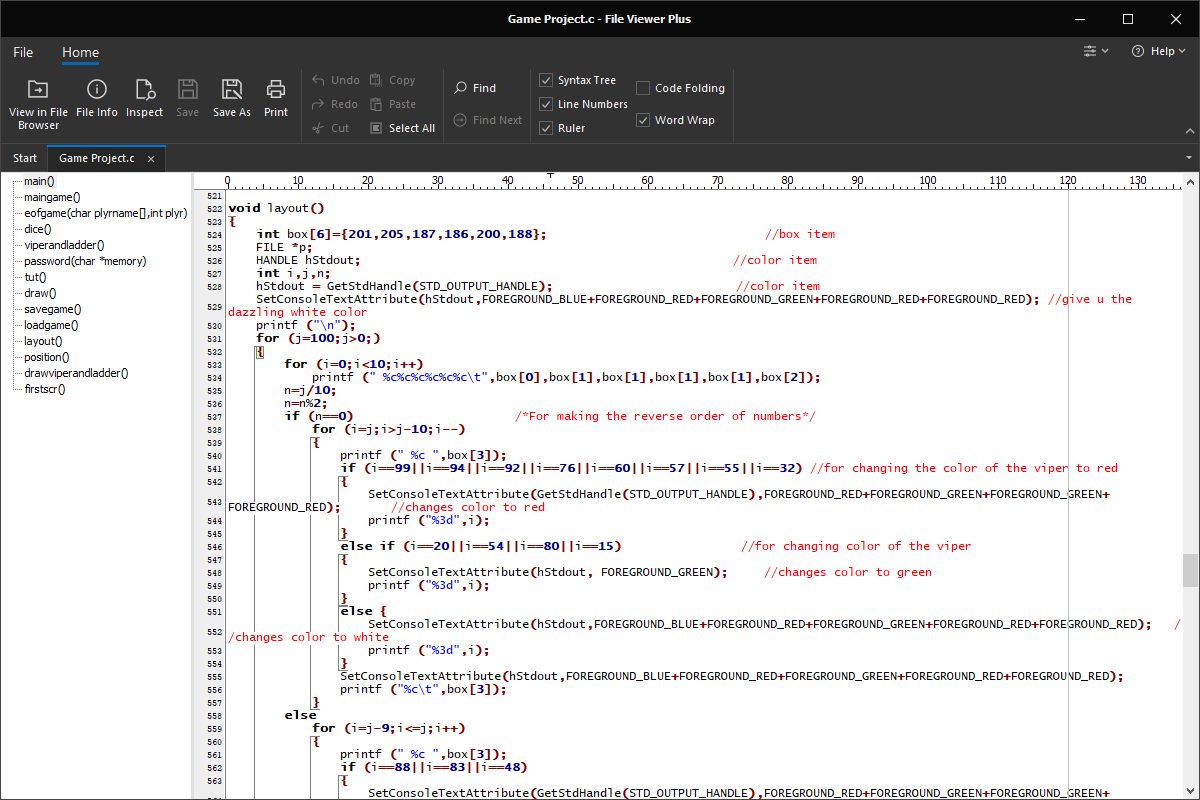 Do you need to open a C file?
File Viewer Plus can open C (C/C++ Source Code) files, and it includes helpful viewing options, which include a syntax tree view for navigating the source code. The program can also edit the source code and save the file.
Open, edit, and save C files with our easy-to-use source code editor. Try File Viewer Plus for free today!
Download
Free 14-day trial. 98.0 MB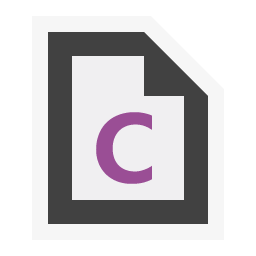 What is a .C file?
C files are source code files that contain C or C++ code for a program. It may include all the source code for a program, or the file may be one of several source files referenced within a project. The C and C++ programming languages are typically used for developing system or application software, operating systems, client-server applications, network drivers, and databases.
You will most likely only encounter a C file if you are a C or C++ developer and modifying the code before compiling it into a program. File Viewer Plus can open and edit C files and provides various viewing features, including a syntax tree view, word wrap, code folding, ruler, and line numbers. When you are finished editing the source code, you can save the C file.
About File Viewer Plus
File Viewer Plus is a universal file viewer for Windows. Why pay for many software programs and clutter your PC when you only need one? File Viewer Plus supports over 400 file types. No longer do you need to buy extra software or install shady programs to open unknown or unique file types. File Viewer Plus also enables you to edit, save, print, and quickly convert your files.
Explore all features →