Open DAT files with File Viewer Plus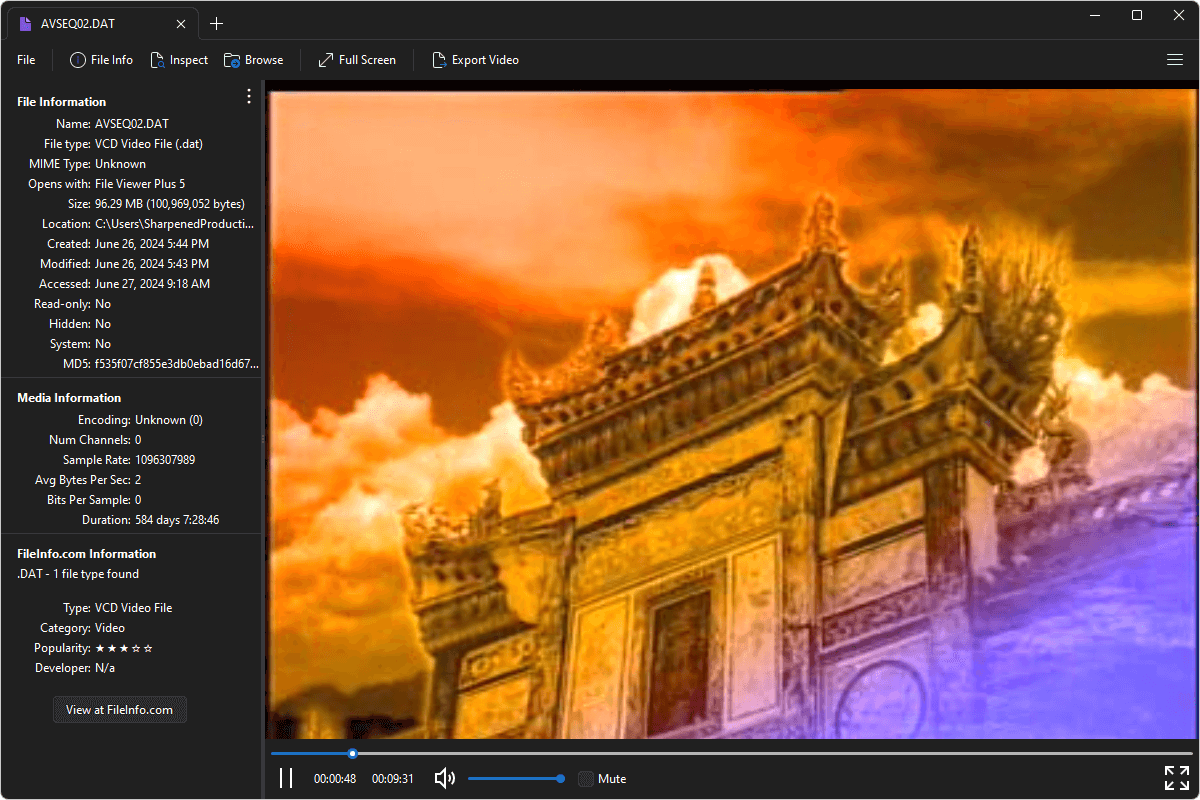 Do you need to open a DAT file?
File Viewer Plus can open DAT (Video CD) video files. It comes with standard playback options and allows you to inspect the metadata of your video file. You can also convert the video to the MP4 format.
Open VCD DAT files with our easy-to-use video player. Try File Viewer Plus for free today!
Download
Free 14-day trial. 98.0 MB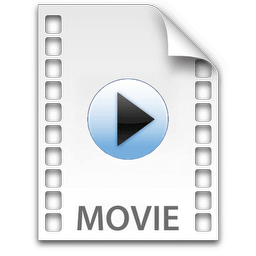 What is a .DAT file?
DAT files store video and audio data typically compressed with MPEG-1 compression and are often utilized on Video CD (VCD) optical discs. The VCD format was developed by Sony, Philips, JVC, and Matsushita and released in 1993, becoming a popular method of distributing films in parts of Asia. The format was also used for saving home videos in the 1990s and 2000s. While VCDs were briefly popular in the 1990s, they were quickly overshadowed by the DVD format, which offered more video storage and better copyright security.
VCD DAT files are not very common, but you may encounter them on your computer if you have extracted them from the "MPEGAV" folder on a VCD disc or saved home videos as VCD DAT files. You may also receive a VCD DAT file from a friend, coworker, or family member looking to share their own video. Regardless of how you acquire the VCD DAT file, you can play it with File Viewer Plus and convert the video to the MP4 format, which is a much more common video format.
About File Viewer Plus
File Viewer Plus is a universal file viewer for Windows. Why pay for many software programs and clutter your PC when you only need one? File Viewer Plus supports over 400 file types. No longer do you need to buy extra software or install shady programs to open unknown or unique file types. File Viewer Plus also enables you to edit, save, print, and quickly convert your files.
Explore all features →