Open DCM files with File Viewer Plus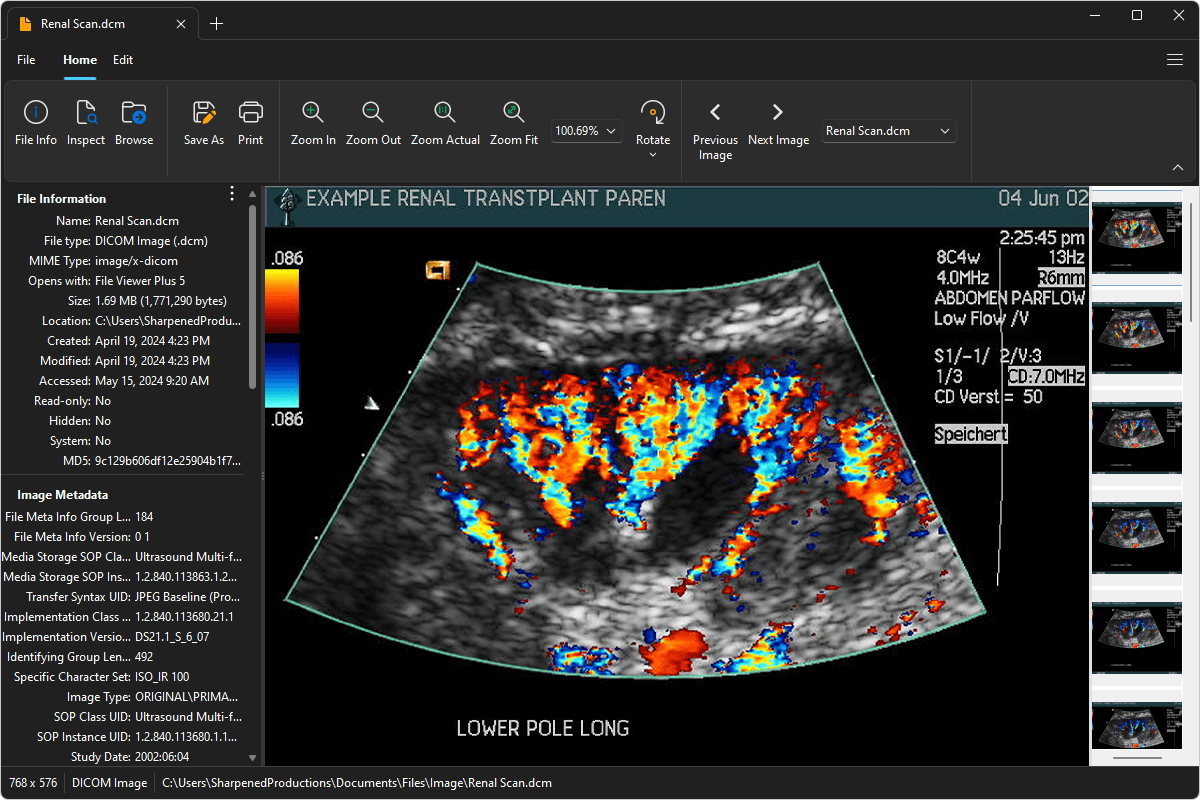 Do you need to open a DCM file?
File Viewer Plus can open DCM (DICOM Image) files, and it comes with various image editing features for adjusting image brightness and resizing and cropping images. You can also batch-convert DCM files to other image formats, such as JPEG, PNG, TIFF, GIF, and BMP.
Open, edit, and convert DCM files without expensive medical image viewing software. Try File Viewer Plus for free today!
Download
Free 14-day trial. 98.0 MB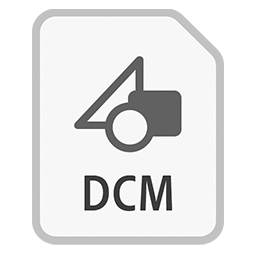 What is a .DCM file?
DCM files are medical images saved in the Digital Imaging and Communications in Medicine (DICOM) format. They store various types of medical imaging data, such as MRIs, CT scans, MRIs, and ultrasound images. The DICOM format has been widely adopted in the medical world to store and transmit medical images between doctors and patients.
You may receive a DCM file from your medical professional on a CD or flash drive or via email or download if you've been scanned at a hospital, doctor's office, or dentist's office. You can use File Viewer Plus to open and edit DICOM images. You can also convert them to one of several more common image formats.
Alternate file extensions: .dicom
About File Viewer Plus
File Viewer Plus is a universal file viewer for Windows. Why pay for many software programs and clutter your PC when you only need one? File Viewer Plus supports over 400 file types. No longer do you need to buy extra software or install shady programs to open unknown or unique file types. File Viewer Plus also enables you to edit, save, print, and quickly convert your files.
Explore all features →