Open DIZ files with File Viewer Plus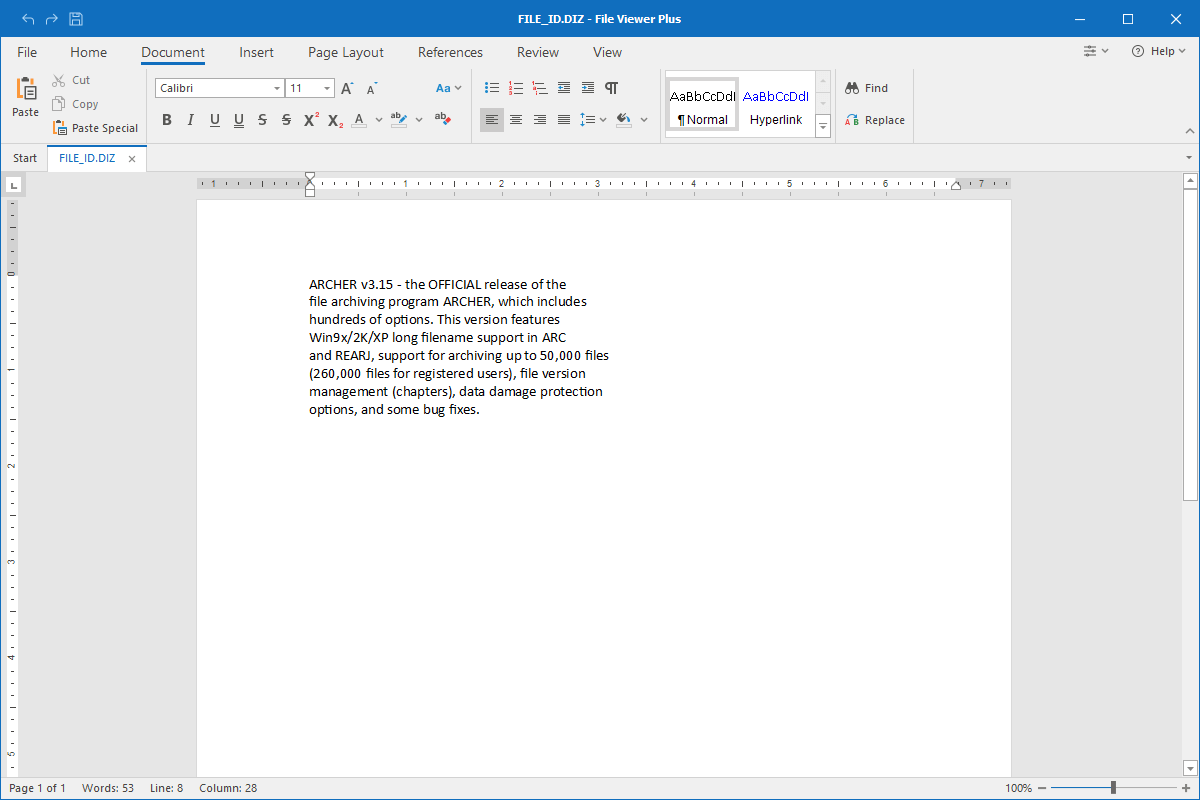 Do you need to open a DIZ file?
File Viewer Plus can open DIZ (Description in Zip) files. It can view and edit the text in the file or convert it to another format, such as DOCX or PDF.
Open DIZ files with our easy-to-use program. Try File Viewer Plus for free today!
Download
Free 14-day trial. 98.0 MB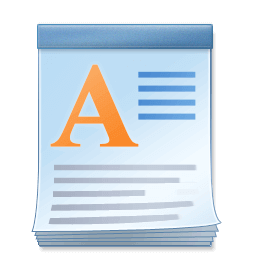 What is a .DIZ file?
DIZ files are text files that describe a program stored in a Zip archive. The files are typically brief, consisting of 10 lines of text or less. DIZ files were primarily used in bulletin board systems (BBS) to help the administrators better understand files uploaded to the system, but the BBS scene has since declined.
You may still encounter DIZ files in ZIP files that you download from the Internet. The most common occurrence is when people download illegally distributed content, and a DIZ file is included with the ZIP distribution of the unlicensed software. If you encounter a DIZ file, you can use File Viewer Plus to read the description it contains, edit the description, or convert it to another format.
About File Viewer Plus
File Viewer Plus is a universal file viewer for Windows. Why pay for many software programs and clutter your PC when you only need one? File Viewer Plus supports over 400 file types. No longer do you need to buy extra software or install shady programs to open unknown or unique file types. File Viewer Plus also enables you to edit, save, print, and quickly convert your files.
Explore all features →