Open DMG files with File Viewer Plus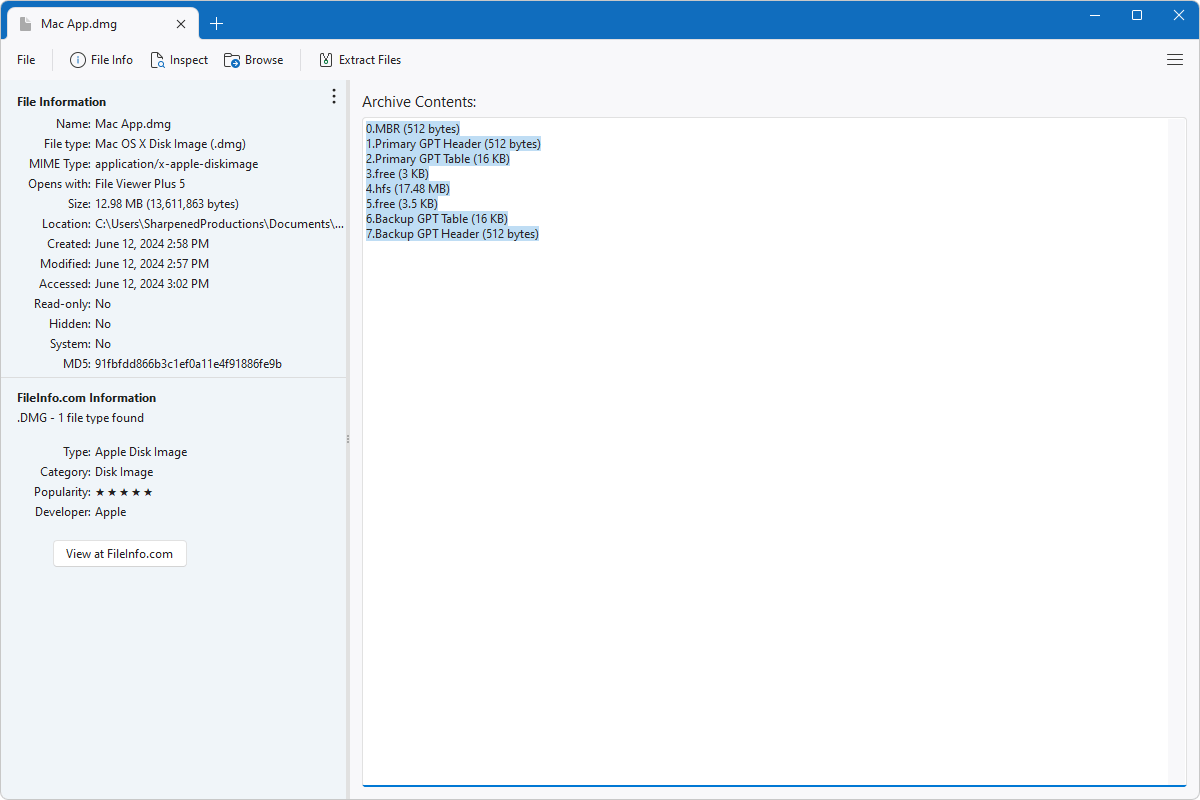 Do you need to open a DMG file?
File Viewer Plus can open DMG files. You can extract the contents of a Mac OS X (macOS) Disk Image and view the list of files or folders that were extracted.
Open DMG files and view the contents with our easy-to-use program. Try File Viewer Plus for free today!
Download
Free 14-day trial. 98.0 MB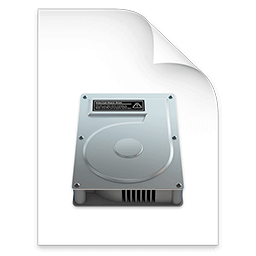 What is a .DMG file?
DMG files are disk images that contain compressed software installers utilized to distribute and install applications in the Apple macOS operating system. The files replaced IMG files when Mac OS X was released in 2001 and are still commonly used today. macOS users download DMG files from the Internet, then double-click them to begin installing a program. When a DMG file is opened, it mounts a virtual disk on the desktop to install the program.
Typically, Windows users won't encounter DMG files since they are specific to Macs. However, File Viewer Plus can extract the contents of a DMG file, much like a ZIP archive. This feature is especially useful for anyone looking to examine or modify the contents of a DMG file.
About File Viewer Plus
File Viewer Plus is a universal file viewer for Windows. Why pay for many software programs and clutter your PC when you only need one? File Viewer Plus supports over 400 file types. No longer do you need to buy extra software or install shady programs to open unknown or unique file types. File Viewer Plus also enables you to edit, save, print, and quickly convert your files.
Explore all features →