Open DPX files with File Viewer Plus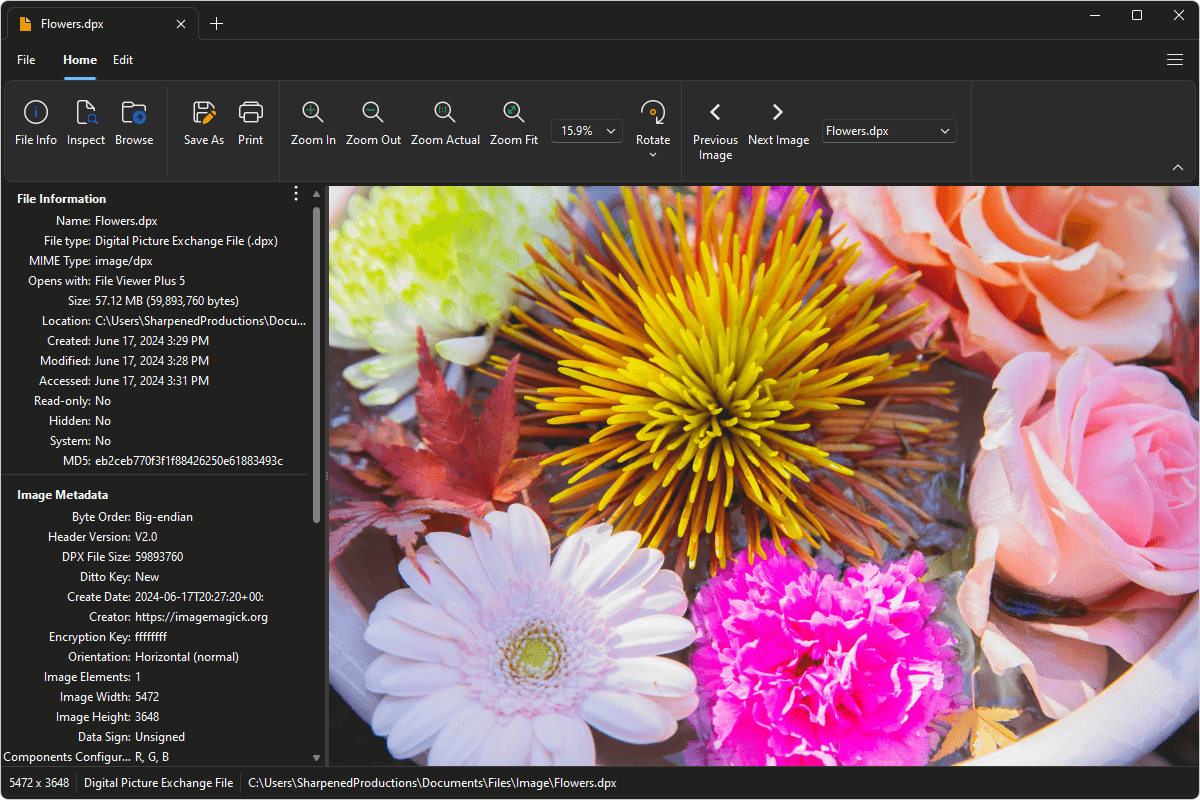 Do you need to open a DPX file?
File Viewer Plus can open DPX (Digital Picture Exchange) images. It includes various image editing tools, such as custom controls for adjusting the brightness, contrast, and color of the image and unique effects. You can also use the program to batch convert DPX images to the PNG, TIFF, GIF, and BMP formats.
Open, edit, and convert DPX images with our easy-to-use image-editing software. Try File Viewer Plus for free today!
Download
Free 14-day trial. 112.4 MB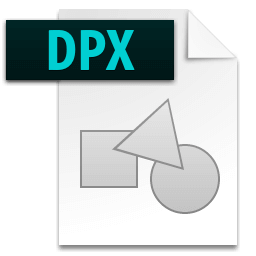 What is a .DPX file?
DPX files are raster images saved in the Digital Picture Exchange (DPX) format, which is commonly used to transfer film images to a digital format without quality degradation. The format was originally developed by Kodak, then improved and published by the Society of Motion Picture and Television Engineers (SMPTE). The files may store a single image or a frame sequence, which consists of multiple still images.
DPX files are uncommon, but you still may acquire an image saved in this format from a friend, family member, or co-worker. You can use File Viewer Plus to open and edit DPX images or convert them to a more common image format, such as JPEG, PNG, TIFF, GIF, and BMP.
About File Viewer Plus
File Viewer Plus is a universal file viewer for Windows. Why pay for many software programs and clutter your PC when you only need one? File Viewer Plus supports over 400 file types. No longer do you need to buy extra software or install shady programs to open unknown or unique file types. File Viewer Plus also enables you to edit, save, print, and quickly convert your files.
Explore all features →