Open JP2 files with File Viewer Plus
Do you need to open a JP2 file?
File Viewer Plus can open JP2 (JPEG 2000 Core Image) files. It comes with various image editing capabilities, such as tools for adjusting the images' brightness, color, and contrast and several filter effects. You can also batch convert JP2 files to other image formats, such as JPEG and PNG.
Open, edit, save, and convert JPEG 2000 Core images with our easy-to-use image editor. Try File Viewer Plus for free today!
Download
Free 14-day trial. 112.4 MB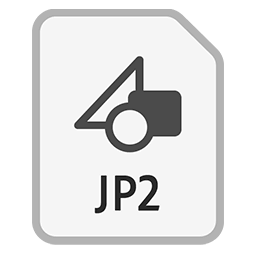 What is a .JP2 file?
JP2 files are images saved in the JPEG 2000 (JP2) Core Coding format, which was developed in the late-1990s to replace the JPEG standard. The format supports any color bit depth and image metadata and may be compressed with lossy or lossless compression. While the JPEG 2000 format never replaced the JPEG format, it is still used today for storing digital photos and medical images, such as MRI and X-ray scans.
You may encounter JP2 files in various ways, including downloading images from the Internet or receiving images via email from friends, family members, and co-workers. You can use File Viewer Plus to open, edit, and save JP2 images. You can also convert JP2 files to other image formats, such as JPEG, PNG, TIFF, GIF, and BMP.
Alternate file extensions: .jpc, .jpx
About File Viewer Plus
File Viewer Plus is a universal file viewer for Windows. Why pay for many software programs and clutter your PC when you only need one? File Viewer Plus supports over 400 file types. No longer do you need to buy extra software or install shady programs to open unknown or unique file types. File Viewer Plus also enables you to edit, save, print, and quickly convert your files.
Explore all features →