Open SVGZ files with File Viewer Plus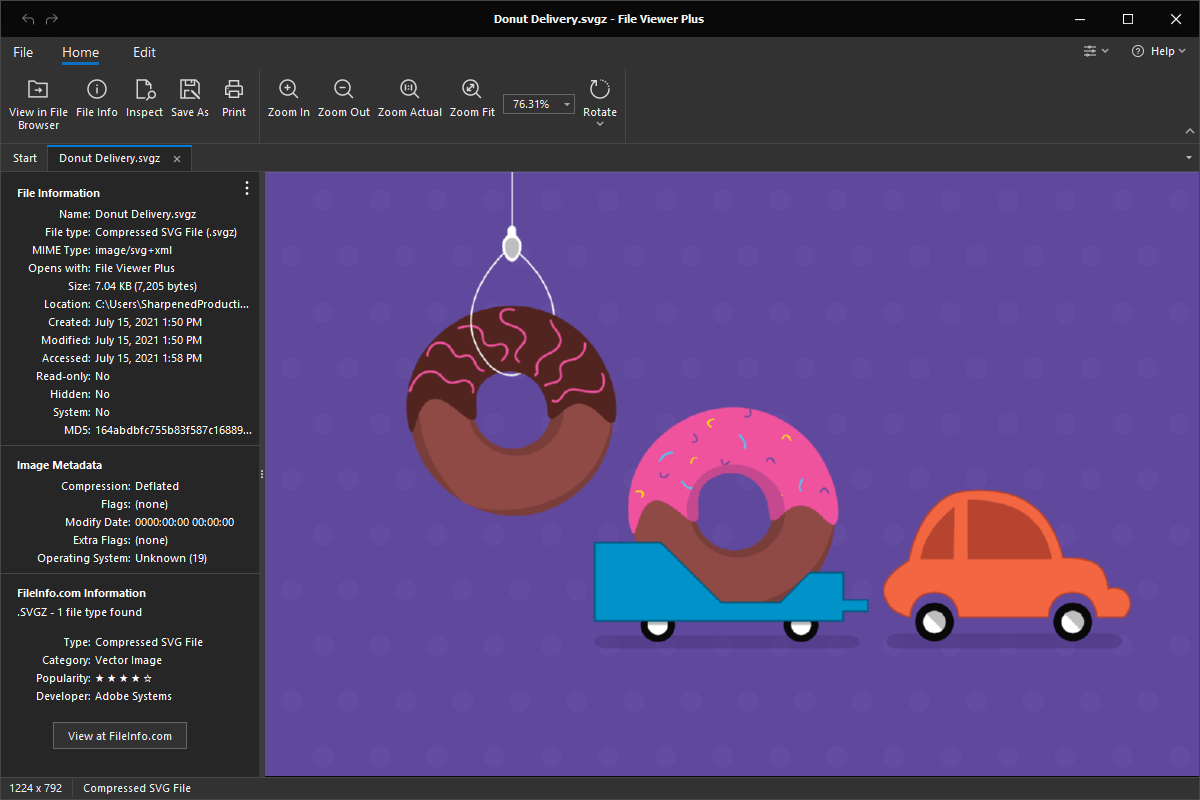 Do you need to open an SVGZ file?
File Viewer Plus can open, edit, and convert Compressed SVG graphic files. The program comes with image editing tools that can modify the brightness, color, and contrast of the image and can also batch convert SVGZ graphics to JPEG, PNG, GIF, BMP, and JPEG2000 formats.
Open, edit, and convert SVGZ files with our easy-to-use image editor. Try File Viewer Plus for free today!
Download
Free 14-day trial. 112.4 MB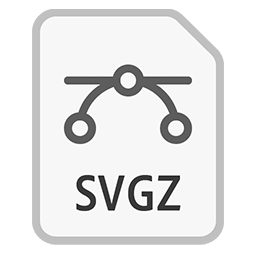 What is an .SVGZ file?
SVGZ files are SVG graphics that have been compressed with gzip compression, which typically makes them 50 to 80 percent smaller in size. This is helpful when transmitting SVG graphics online. The SVG format consists of XML that describes the positioning of lines, text, curves, colors, and shapes that make up a two-dimensional graphic. The format is developed by the World Wide Web Consortium (W3C) and was released in 1999 as an open standard. Due to its scalability and wide support among modern web browsers, SVG files are commonly used to save graphics for the web.
Graphic professionals and web designers most often use SVGZ files for sharing SVG graphics. However, the average user may also download graphics from the web as SVGZ files. File Viewer Plus can decompress SVGZ files and open and edit them. The program can also convert SVGZ files to other formats, such as JPEG, PNG, or GIF.
About File Viewer Plus
File Viewer Plus is a universal file viewer for Windows. Why pay for many software programs and clutter your PC when you only need one? File Viewer Plus supports over 400 file types. No longer do you need to buy extra software or install shady programs to open unknown or unique file types. File Viewer Plus also enables you to edit, save, print, and quickly convert your files.
Explore all features →