Open TGA files with File Viewer Plus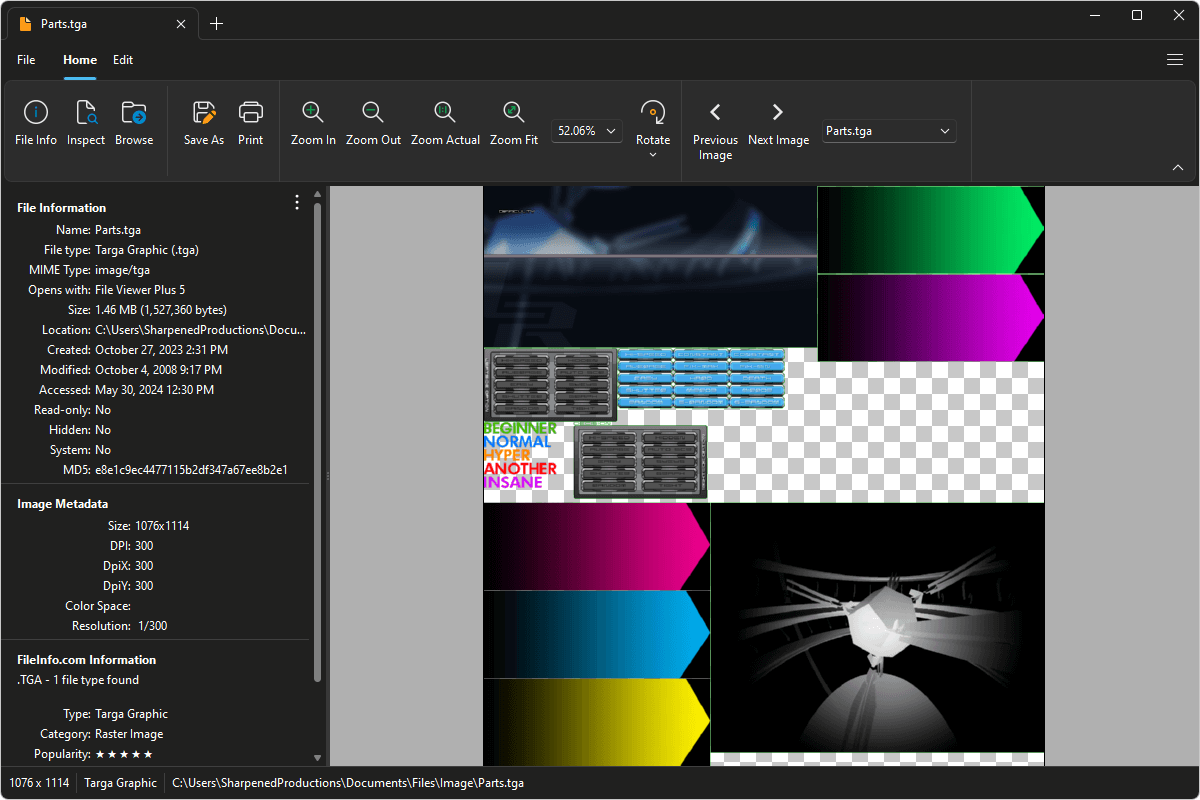 Do you need to open a TGA file?
File Viewer Plus can open, edit, and convert TGA (Targa Graphic) files. It comes with image editing tools, including custom controls for adjusting the color, brightness, and contrast of the image. You can also batch convert TGA images to JPEG, PNG, GIF, and BMP formats.
Open, edit, and convert TGA files with our easy-to-use image editor. Try File Viewer Plus for free today!
Download
Free 14-day trial. 98.0 MB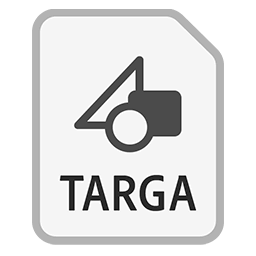 What is a .TGA file?
TGA files are saved in the Targa raster graphic format, storing raw, uncompressed image data or lossless compressed image data. The format was released in 1984 by AT&T EPICenter, which became Truevision in 1987 and is now part of Avid Technology. After its release, the format was adopted by many programs in the 1980s and 90s because of its simplicity and portability between platforms. Now, the format is most extensively utilized in the video, animation, and gaming industries.
You may encounter TGA files in a variety of ways. A friend or coworker may share a photo saved as a TGA file with you in an email. You may also come across a TGA file if you are a gamer or work in a field that uses animations and gaming graphics. No matter how you found the TGA file, File Viewer Plus can open and edit the Targa graphic and convert it to another image format, such as JPEG, GIF, or PNG.
Alternate file extensions: .targa
About File Viewer Plus
File Viewer Plus is a universal file viewer for Windows. Why pay for many software programs and clutter your PC when you only need one? File Viewer Plus supports over 400 file types. No longer do you need to buy extra software or install shady programs to open unknown or unique file types. File Viewer Plus also enables you to edit, save, print, and quickly convert your files.
Explore all features →