Open VOB files with File Viewer Plus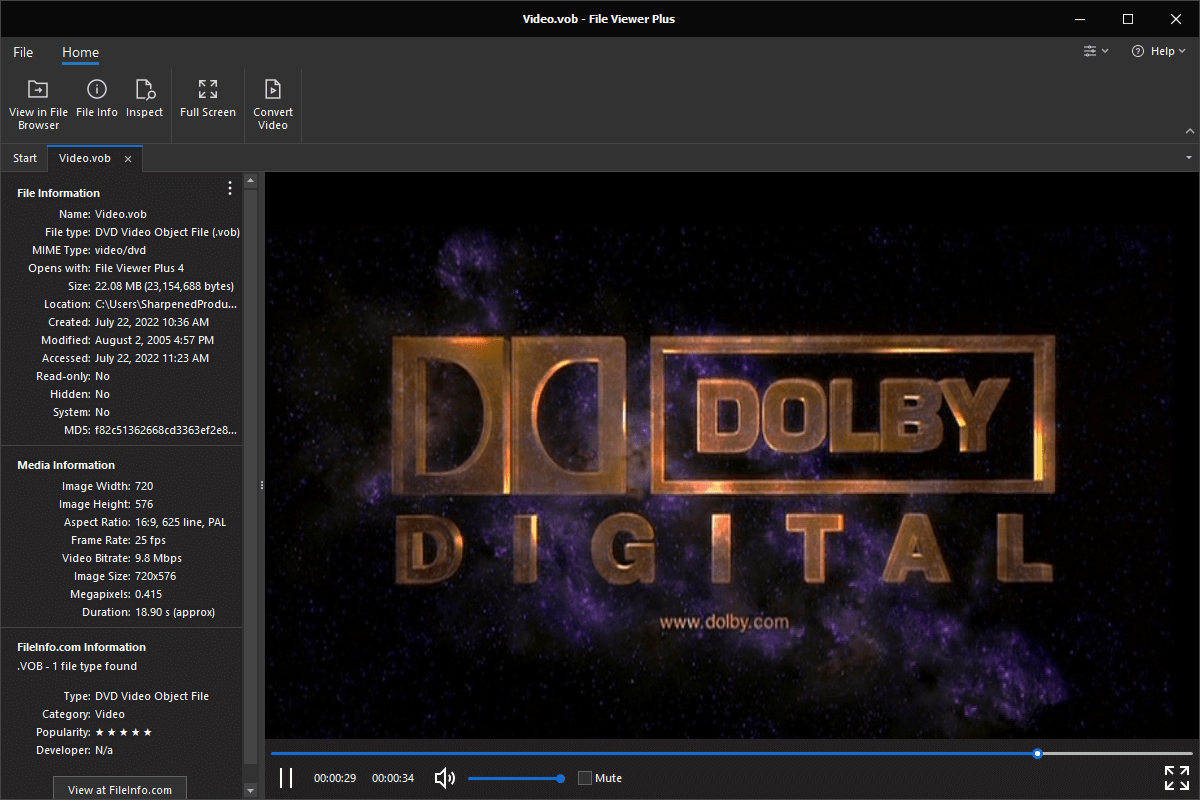 Do you need to open a DVD Video Object file (.VOB file)?
File Viewer Plus can open VOB files! It comes with standard playback options and allows you to inspect the metadata of your video file. You can also convert the video to the MP4 format.
Open VOB files with our easy-to-use video player. Try File Viewer Plus today!
Download
Free 14-day trial. 94.5MB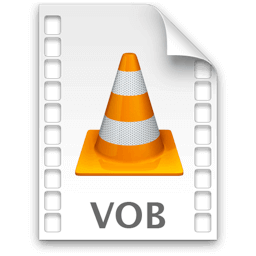 What is a .VOB file?
VOB files are used to store video data on DVD discs. They often contain video, audio, subtitles, DVD menus and other navigation contents for the DVD. The files are typically located in the "VIDEO_TS" folder at the root of the DVD and read by the DVD player when the disc is played.
You most likely will only encounter a VOB file if you have extracted it from a DVD disc. However, you may also receive a VOB file from a friend, coworker, or family member looking to share a video from a DVD. You can play VOB files in File Viewer Plus and convert the video to the more widely supported MP4 video format.
About File Viewer Plus
File Viewer Plus is a universal file viewer for Windows. Why pay for many software programs and clutter your PC when you only need one? File Viewer Plus supports over 400 file types. No longer do you need to buy extra software or install shady programs to open unknown or unique file types. File Viewer Plus also enables you to edit, save, print, and quickly convert your files.
Explore all features →