Open WAV files with File Viewer Plus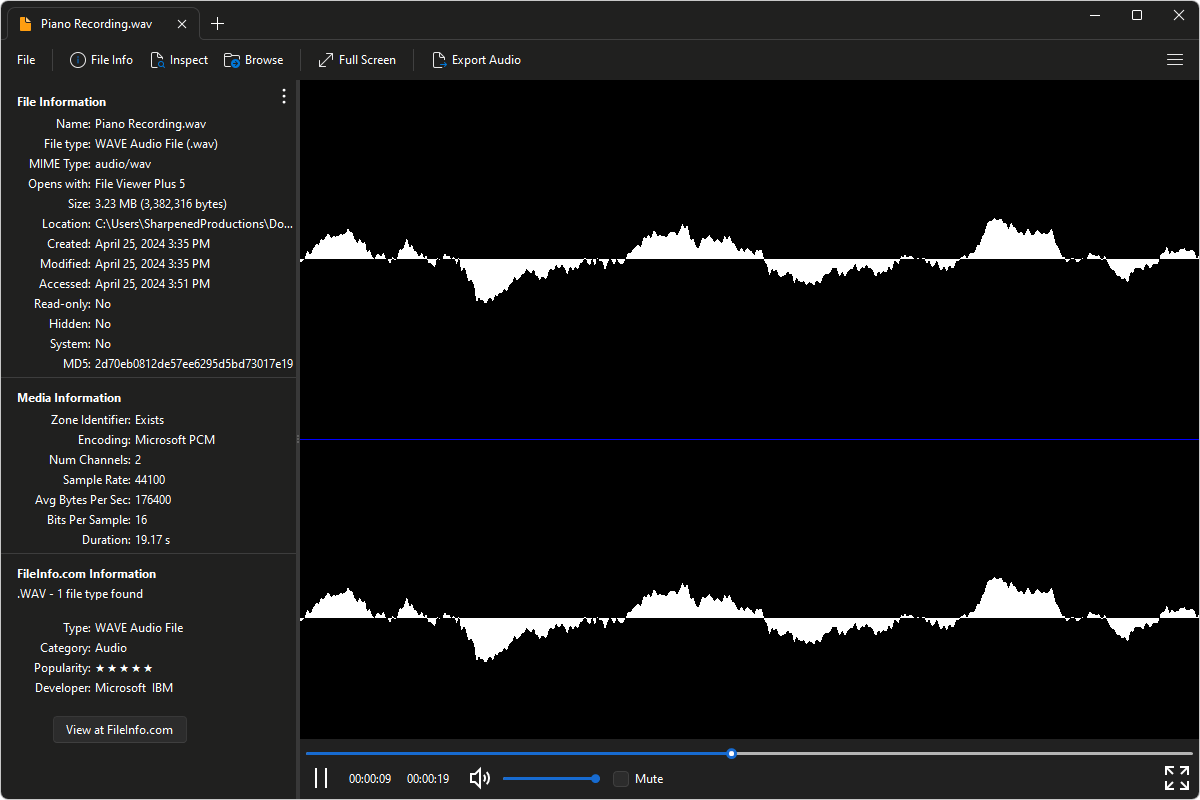 Do you need to open a WAV file?
File Viewer Plus can open WAV (WAVE Audio) files and comes with standard playback options. It also allows you to view the metadata of your WAV files and convert them to MPEG-3 (.MP3) and MPEG-4 (.M4A) formats.
Open and play WAV files in our easy-to-use audio player. Try File Viewer Plus for free today!
Download
Free 14-day trial. 98.0 MB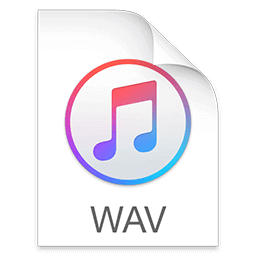 What is a .WAV file?
WAV files are audio files saved in the WAVE format. The format was developed in the early 1990s by Microsoft and IBM and is based on the Resource Interchange File Format (RIFF). The files may store compressed audio but are most often used to store raw, uncompressed audio data as an alternative to compressed audio file types, such as .MP3 and .M4A.
Since WAV files typically store uncompressed audio data, they are not as common as the M4A and MP3 files, which are smaller in size and easier to share. Therefore, you will most likely not encounter WAV files online. Instead, you will most likely come across WAV files where storage space is not an issue and higher quality audio is desired, such as system or game audio files. You may also receive WAV files from friends, family members, or co-workers looking to share high-quality audio saved in the WAVE format.
Regardless of how you acquire the audio files, you can use File Viewer Plus to play your WAV files and convert them to the MPEG-3 (.MP3) and MPEG-4 (.M4A) formats at various bitrates and frequencies. If you have many WAV files, you can also batch convert them to MP3 and M4A files.
About File Viewer Plus
File Viewer Plus is a universal file viewer for Windows. Why pay for many software programs and clutter your PC when you only need one? File Viewer Plus supports over 400 file types. No longer do you need to buy extra software or install shady programs to open unknown or unique file types. File Viewer Plus also enables you to edit, save, print, and quickly convert your files.
Explore all features →