Open DAT files with File Viewer Plus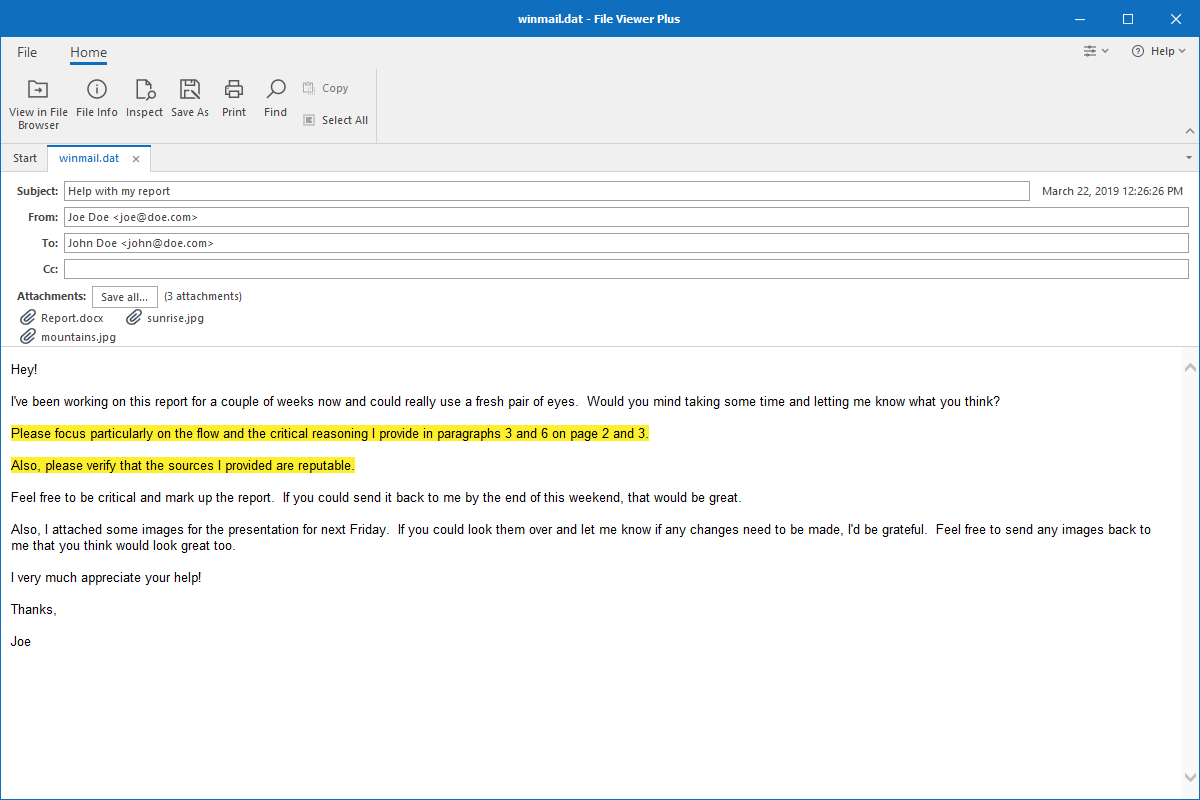 Do you need to open a Winmail.dat file?
File Viewer Plus can open Winmail.dat files and allows you to view their content and open supported attachments. It can also convert Winmail.dat files to other formats, such as EML, MSG, HTML, and plain text.
Open Winmail.dat files without Microsoft Outlook. Try File Viewer Plus for free today!
Download
Free 14-day trial. 112.4 MB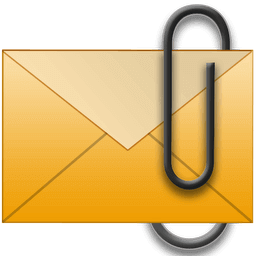 What is a .DAT file?
Winmail.dat files are data files created by Microsoft Exchange Server to contain rich text (RTF) formatting information for emails sent by Microsoft Outlook or Microsoft Mail. The files are typically invisible to the recipient because they are only meant to be read by the email client receiving the message. However, if the mail client cannot read the formatting information, the Winmail.dat file is visible to the recipient and attached to the email message.
If you receive an email message with a Winmail.dat file attached, you can open it with File Viewer Plus. The program allows you to view the message's contents and convert it to an email format, such as EML or MSG. You can also convert it to HTML or plain text.
About File Viewer Plus
File Viewer Plus is a universal file viewer for Windows. Why pay for many software programs and clutter your PC when you only need one? File Viewer Plus supports over 400 file types. No longer do you need to buy extra software or install shady programs to open unknown or unique file types. File Viewer Plus also enables you to edit, save, print, and quickly convert your files.
Explore all features →