Email Files
Viewing Emails
File Viewer Plus allows you to view saved email messages, including Outlook MSG files, Winmail.dat files, and EML and EMLX files. In addition, if the email files contain file attachments, you can save the attachments right-clicking them and selecting Save attachment... If there are multiple attachments, you can click the Save all... button to save all attachments at once. If you would like to open an attachment in File Viewer Plus, simply double-click it.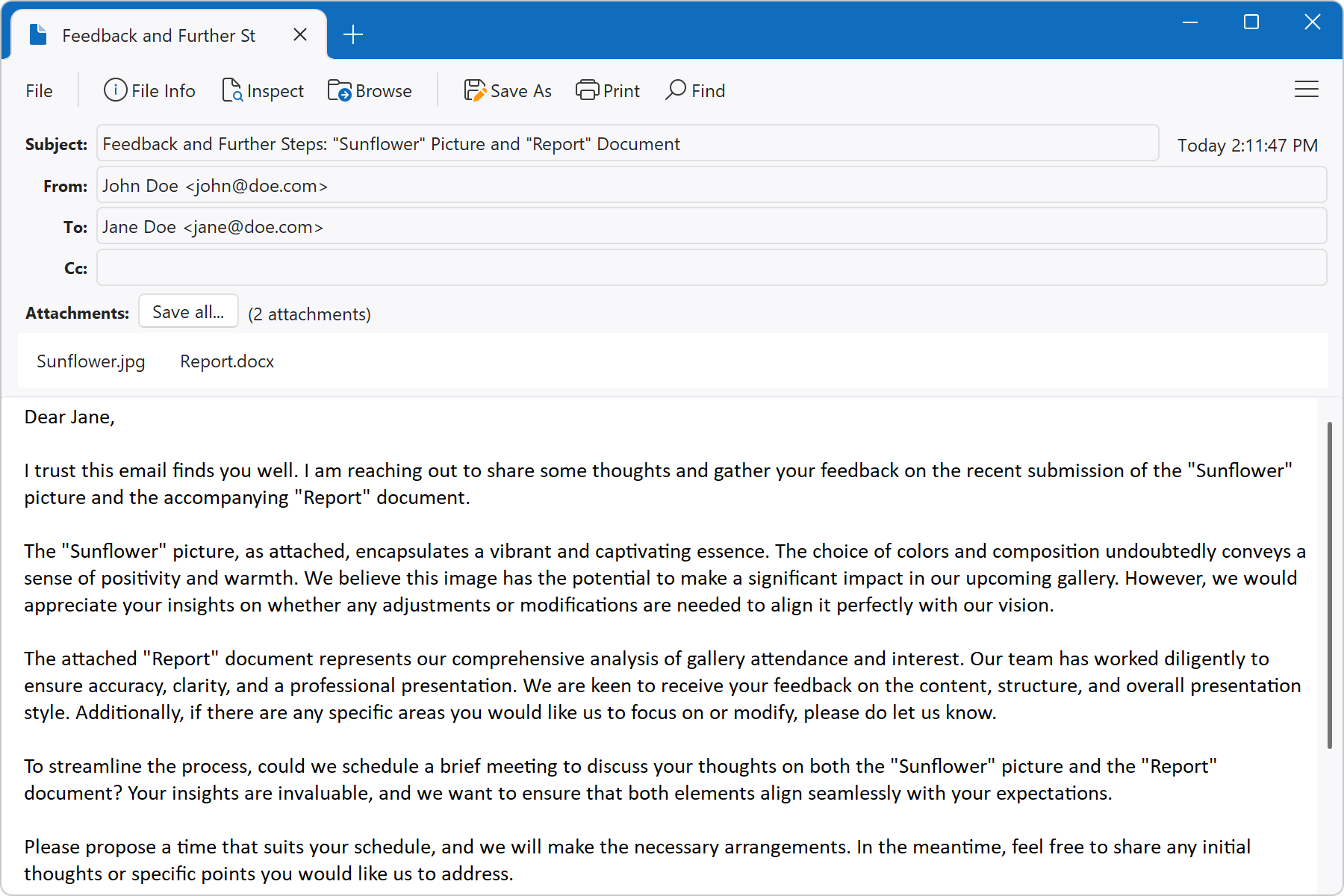 Saving Email Files
You can convert your emails to Apple Mail (.EML), Microsoft Outlook (.MSG), or .HTML formats by clicking the Save As... button and choosing your output file.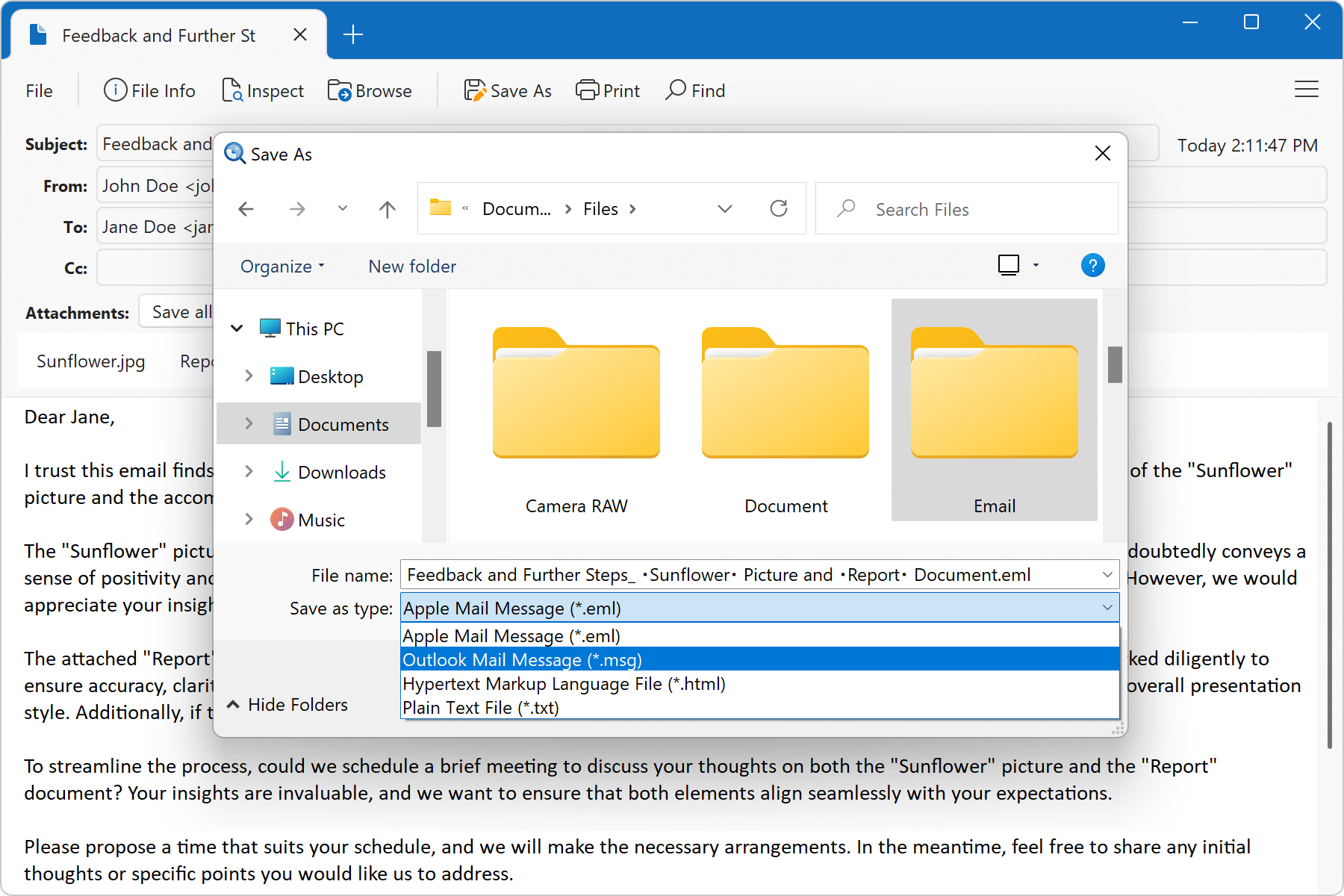 Printing Email Files
File Viewer Plus supports printing of email files. Select Print in the Home tab or File → Print... to print a formatted document, which includes the email body and the From, To, Cc, and Subject fields.