File Browsing
File Viewer Plus includes a built-in file browser, making it easy to navigate through the folders and files on your PC without leaving the application. You can quickly scan through hundreds of files and preview files to find the one you want to open. You can even save your favorite locations for quick access. To open the File Browser, choose File → Browse Files... from the application menu, or click the Browse Files button from the start screen.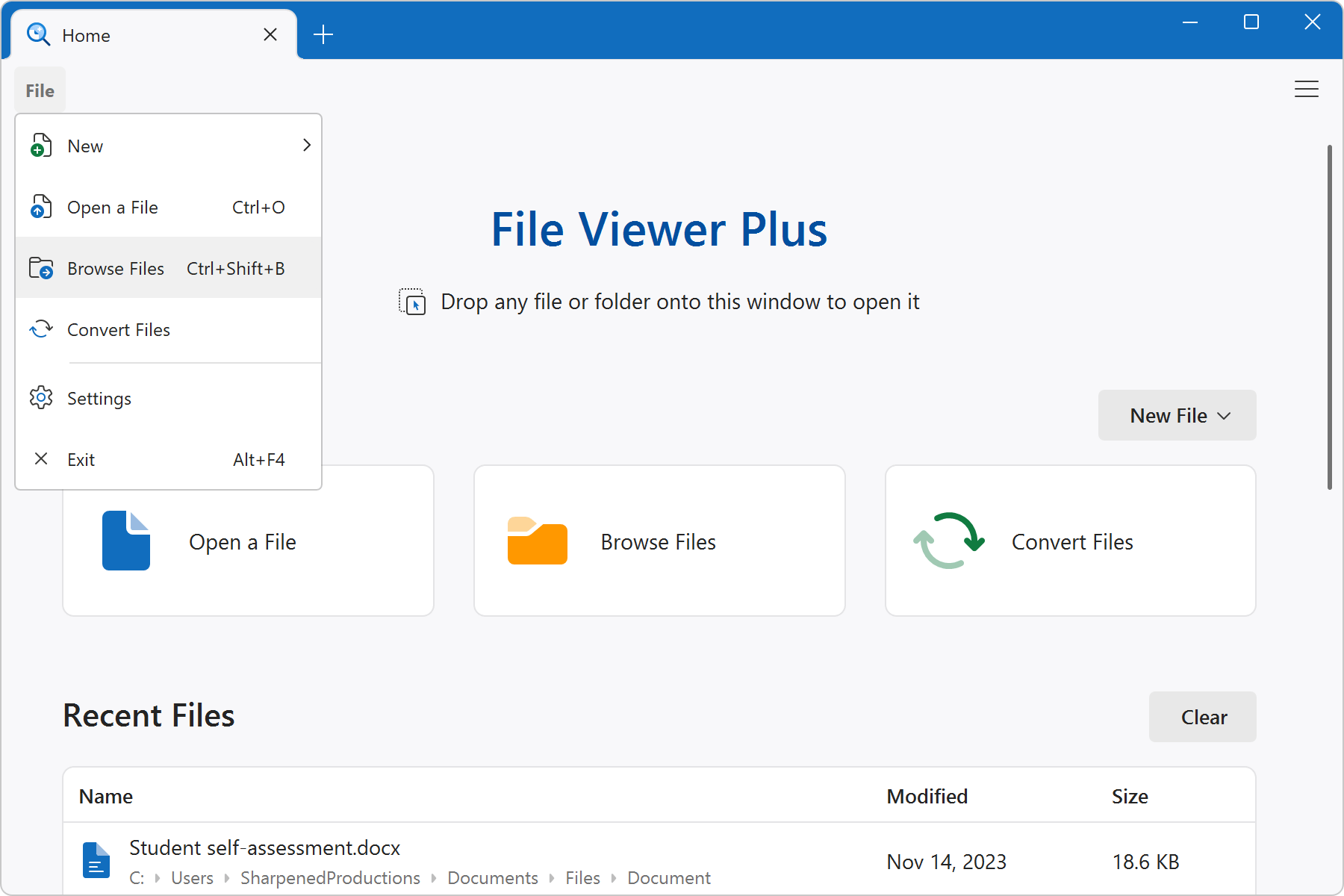 You may also open the File Browser from any opened file by clicking the View in File Browser button in the Home tab.

The File Browser displays a navigation pane on the left, as well as folder contents and file previews in the middle and on the right. To show or hide the navigation and preview panes, click the Navigation pane button or the Preview pane button in the ribbon.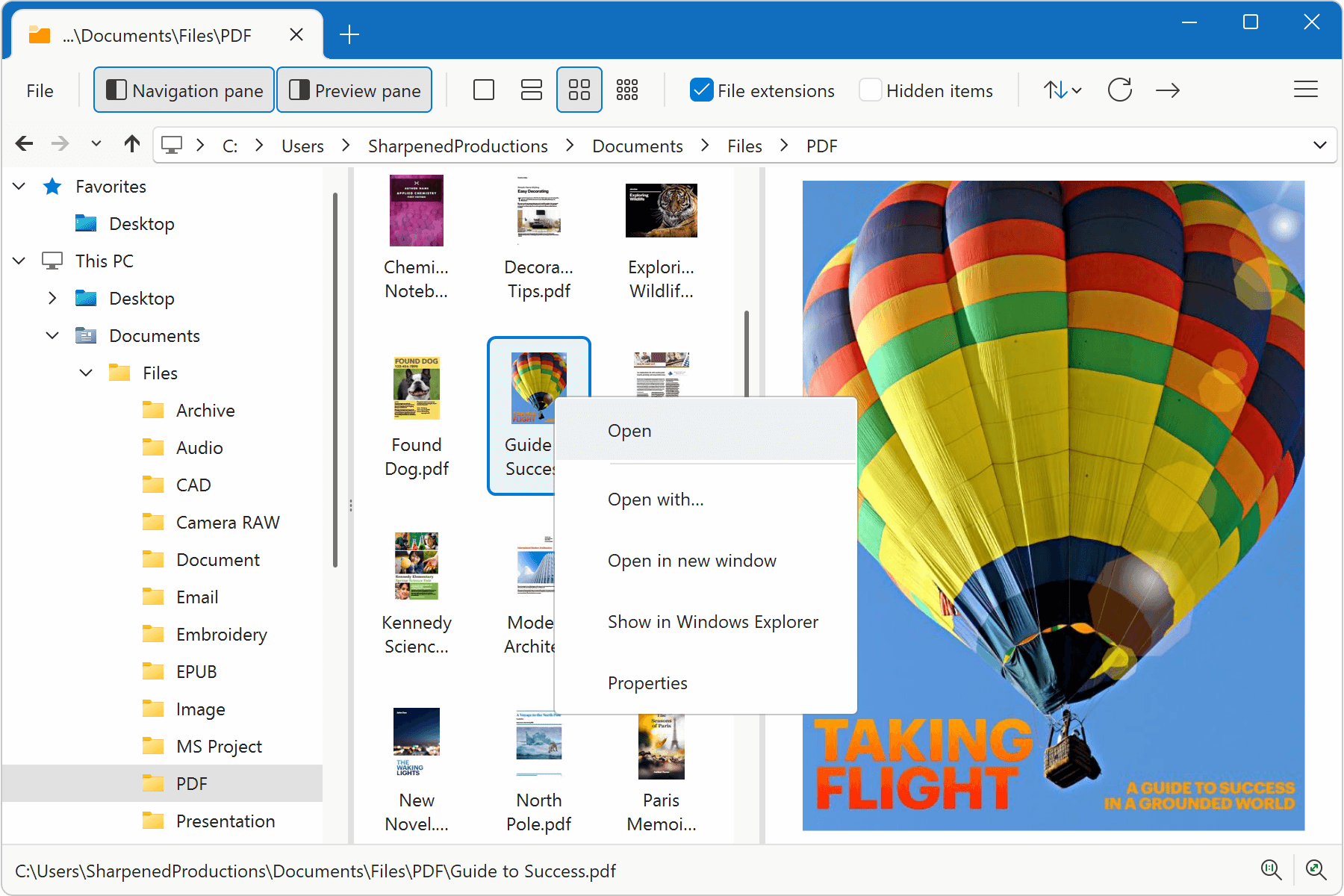 Double-click any file to open it in File Viewer Plus, or right-click the file to choose from several context menu options. Options include opening the file with another program on your computer, opening the file in the split pane view, showing the file in Windows Explorer, and opening the file properties window. If you right-click a folder rather than a file, you can also save the directory to favorites.
The File Browser displays thumbnails and previews for many different file formats, including formats not supported in Windows Explorer. In the screenshot above, the browser displays thumbnails and previews for PDF documents, which is not supported in Windows Explorer.